Individuals are designed to heal.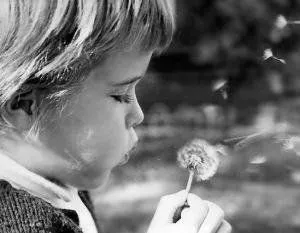 Therapy is a dynamic human interaction. It is by nature fluid and experiential. Writing about this experience, for me, loses something in the translation.
Individuals have the ability to cope with the presenting issues of life in a manner that fosters authenticity, growth and richer relationships with themselves and others. I believe the client is the hero of their own story and innately knows what they need to do. They often require a facilitator or catalyst to create the change required. Individuals relate to others through their environment. It is through these relationships that individuals develop personally and become who they truly are.
People do get stuck. Individuals often feel inadequate, unworthy, alone, afraid and disconnected, unable to see the required step to move forward. These feelings and beliefs are manifested through anxiety, depression, eating disorders, addictions, or being unable to maintain intimate relationships and a sincere, meaningful authentic connection with others. The Gestalt and mindful approach enables clients to become more aware, able to make clear choices, and take responsibility for their life as well as their impact on others.
Through working within a safe environment, interactions, non-judgment, and support, clients develop a new perspective and a greater variety of responses to life's daily challenges. Clients have less regret, more clarity, energy and a greater acceptance of themselves and others. With new awareness, clients are able to spontaneously respond, rather than react, in a clear authentic manner which enables them to be seen and heard while relating and connecting with others.
Therapy often times is painful as well as liberating. Being fully alive is the result of engaging in the Gestalt Process and taking life on with vigor and grace.
The focus:
Relationship with yourself and others
Present moment here and now
Awareness
Experience
Making clear appropriate choices
Responding rather than reacting
Developing courage to be a more present, alive and authentic person
To meet life's challenges with dignity and grace
Taking risks to be fully alive
Couples/Marriage work
Clear and mindful communication
Mindful Self Compassion
The methods used:
Dream work
Dialogue
Art therapy
Psychodrama/role play
Role playing
Creativity
Body work
Sensory awareness
Energy Psychology
Shamanic tools
Humour
Eye Movement Desensitization Reprocessing (EMDR)
Mindfulness
Relaxation & Visualization
Journeying
Story-telling
Self care
Issues:
Self-sabotage
Crisis
Confusion/indecision
Transition and/or life challenges
Stress/anxiety
Anger
Depression
Self-esteem
Eating disorders and addictive or dependent behaviour
Relationships
Communication challenges
Intimacy problems
Trauma
Co-dependency
Attachment and intimacy
stress